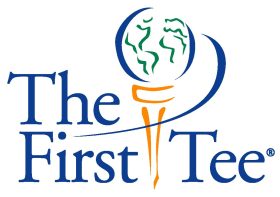 The First Tee is our after school program which runs from April to November. Students can sign up for from 5 weeks to 27 weeks. The First Tee is a national non-profit organization. Formed in 1997,  The First tee is a partnership among the LPGA, the Masters Tournament, the PGA of America, the PGA TOUR, and the USGA. It started as a way to bring an affordable junior golf program to communities that did not have them, especially in economically disadvantaged areas. What First Tee soon discovered was that blending the rules of the game with life and leadership skills, kids and teens didn't just learn how to putt – they were learning important values.
First Tee offers more than golf lessons for kids: we offer life lessons.
By bringing golf to a whole new generation, First Tee has a unique opportunity to focus on the life skills inherent in the game. Whether those challenges are social or emotional, First Tee uses golf as the foundation for a curriculum that teaches a range of valuable life and leadership lessons.